A woman received 28 demerit points during a single police stop on the M1 during the Easter long weekend.
The woman was originally pulled over after officers suspected she was illegally using her mobile phone while driving.
After pulling the woman over, the police allegedly discovered that the woman's children (aged one, three and five) were seated in child restraints that weren't properly secured to the vehicle.
As a result of the double demerits period, the woman received 28 demerits points; which is more than double the 13 point limit.
The maximum number of demerit points that may be incurred before a driver is suspended will depend on the driver's licence.
The limits are as follows:
Unrestricted licence = 13 points
Provisional P2 licence = 7 points
Provisional P1 licence = 4 points
Learner licence = 4 points
Licence suspensions
Drivers who reach their demerit points threshold within a three-year period will receive a licence suspension.
The length of the licence suspension will depend on the number of demerit points that have been accumulated.
The suspension periods (for unrestricted licence holders) are as follows:
13-15 demerit points = 3-month suspension
16-19 demerit points = 4-month suspension
20+ demerit points = 5-month suspension
For learners, P1 and P2 licence holders, the suspension period imposed is 3 months.
Repeat offending
If an unrestricted driver exceeds their demerit points threshold twice during a 5-year period, then they are obligated to satisfy further requirements before returning to the road.
They must pass the Driver Knowledge Test and complete an education course, such as the Traffic Offender Intervention Program.
On the spot suspensions
Individuals who commit a serious driving offence may have their licences suspended on the spot.
A serious driving offence may include any of the following:
Serious speeding offences (driving 30km/h+ above the speed limit)
Negligent driving, where a person is seriously injured or dies
Some serious drink or drug driving offences.
Can the suspension be appealed?
You may have the option to appeal a licence suspension. Suspensions that may be appealed include:
RMS suspensions (imposed for speeding 30km/h and above)
Suspensions imposed on Provisional Licence holders for exceeding their demerit points threshold.
On the spot suspensions imposed by police for exceeding the speed limit by 45km/h.
Drivers planning to appeal one of the above licence suspensions should seek legal advice as soon as they become aware of their suspension, as appeals must be lodged within 28 days.
Long weekend police blitz
The incident above forms part of the long weekend police blitz, which this year has been dubbed Operation Tortoise.
Police issued 10,177 infringement notices over the long weekend.
There were around 6,300-speed infringements issued, 291 drink-driving charges and 832 offences relating to seatbelt/helmet offences.
In addition, 401 major crashes were reported.
Charged with a traffic offence?
Hamilton Janke Lawyers has extensive experience in traffic matters and can advise you of your rights. If you, or a loved one, has been charged with a traffic offence contact Hamilton Janke Lawyers 24 hours a day, 7 days a week.
Explained: Demerit Points Limits and Licence Suspensions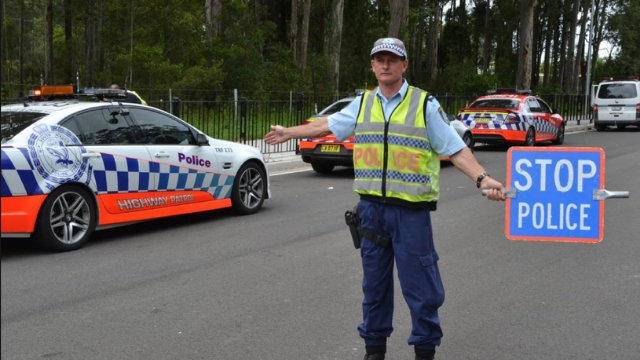 Get in touch with a criminal lawyer today.