Two-up is a traditional Australian game played created by Australian soldiers during World War I. Typically two-up is played on Anzac Day in pubs and RSL clubs across the country, though the game is illegal on most other days of the year. However, in Broken Hill, a special licence from the NSW government permits two-up to be played all year round.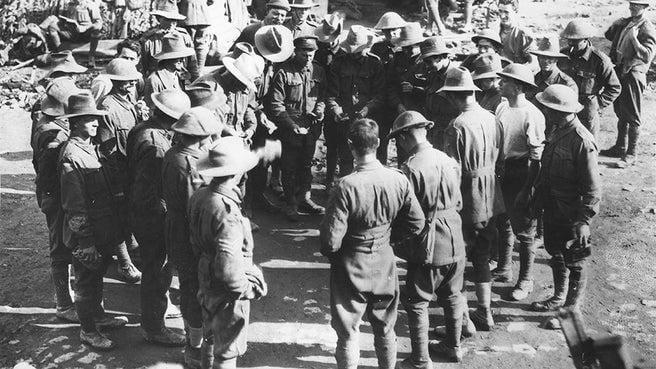 Why is Playing Two-up illegal in NSW?
In short, Two-up is illegal to play because the game is an unregulated form of gambling.
Under section 14 of the Unlawful Gambling Act 1998, a person must not participate in, or bet on, an unlawful game.
The maximum penalty for participating in a game is 50 penalty units ($5,500), imprisonment for 12 months or both.
However, exceptions for Two-up apply under the Gambling (Two-up) Act 1998. 
Can Two-Up only be played on ANZAC day?
Per the Gambling (Two-up) Act 1998 ('the Act'), a game of two-up that is conducted on Anzac Day or a commemorative day is not an unlawful game provided it is compliant with the provisions of section 7 and section 8. Therefore, Two-up can be played on:
25 April – ANZAC Day;

15 August – Victory in the Pacific Day;

11 November – Remembrance Day (but only after 12 noon).
Can minors participate in a game of Two-Up?
When conducting a game of Two-up, a person must not make or accept any bet, or permit any bet to be made or accepted, with or from a minor in relation to any such game.
The maximum penalty is 50 penalty units ($5,500), imprisonment for 12 months or both.
There is a defence under this section if, before any such bet was made or accepted, acceptable proof of age for the minor was produced to the person. Acceptable proof of age is documentary evidence (such as a licence or proof of age card) that might reasonably be accepted as applying to the person and as proving that the person is at least 18 years of age.
If a minor is permitted to participate, there may be additional offences which could be committed, relating to the betting with or by minors.
What conditions apply for a lawful game of Two-up?
To play two-up to considerations under the Act state, there must be no payment for entry into the premises on which the game is to be conducted, no payment for the right to participate in the game (other than by the placing of money by way of a bet), and no commission on bets or winnings.
There may, however, be instances where Two-up games are conducted on the premises of a registered club, and that involves payment or fee referred to above. In these circumstances, a game of Two-up is still allowed, provided the conduct of the game is authorised by the club and all payments for entry and participation are for the benefit of a charity, body or other organisation prescribed by the regulations and does not to form part of the funds of the club.
Is there a defence for participants in unlawful games of two-up?
Per section 25 of the Act, if a game of two-up is unlawful because the requirements referred to in section 7 or 8 are not satisfied or the game conducted in Broken Hill is not conducted per Part 3, a participant in the game is not guilty of an offence under section 14 of the Unlawful Gambling Act 1998 unless it is proved that the participant knew, or in the circumstances should have known or suspected, that the game was unlawful.
If you or someone you know needs advice or representation for an alleged criminal offence, contact the team at Hamilton Janke Lawyer 24 hours a day, seven days a week by calling 4038 1666.