Double demerits will be enforced in NSW from Friday 7th June to Monday 10th June.
The double demerits points scheme applies to the following offences:
Speeding
Illegal use of mobile phones
Not wearing a seatbelt
Riding without a helmet
Speeding:
Speeding is the most common contributing factor to road fatalities in NSW. If your vehicle is detected by a fixed speed camera, mobile speed camera or police officer and a penalty notice is issued, you will incur both a fine and demerit points.
Learner and P1 licence holders will have their licence suspended for at least three months for any speeding offence.
Some of the most common speeding offences and penalties are outlined in the table below. The penalties for other speeding offences can be viewed here.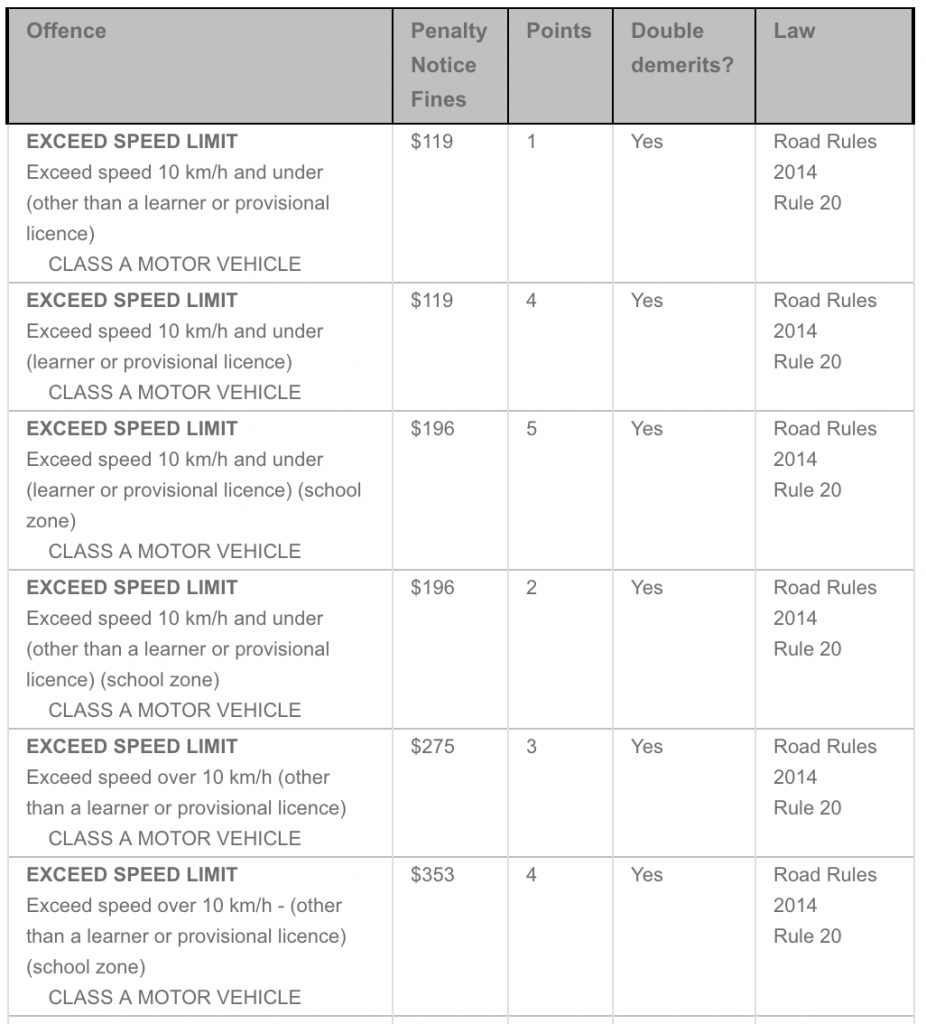 Illegal mobile phone use
The penalty for using a mobile phone illegally increased from four to five demerit points in September 2018. This means that drivers who break the rule during double demerits periods will lose 10 demerit points; almost their full licence (13 points).
Fully licensed drivers may only use their mobile phones to make or answer a call, play music or access a navigation app if their phone is either in a cradle that is fixed to the vehicle or can be operated without touching any part of the phone (such as via Bluetooth or voice activation).
Learners or P1 drivers are not permitted to use their mobile phones at any time under any circumstances while driving.
It is illegal to use your mobile phone to do any of the following while driving:
Texting
Emailing
Using social media
Taking photos
Video messaging
Holding/touching a phone in any other way
It is also illegal to do all of the above if your vehicle is stationary (eg while stopped at lights). Drivers must not touch their mobile phones unless their vehicle is parked and out of the line of traffic.
Not wearing a seatbelt
It is the driver's responsibility to ensure that all passengers in their vehicle are wearing a seatbelt. Passengers who are 16 years or older who do not use an available seatbelt will also be fined. The penalties and demerit points deduction for the most common seatbelt related offences are as follows: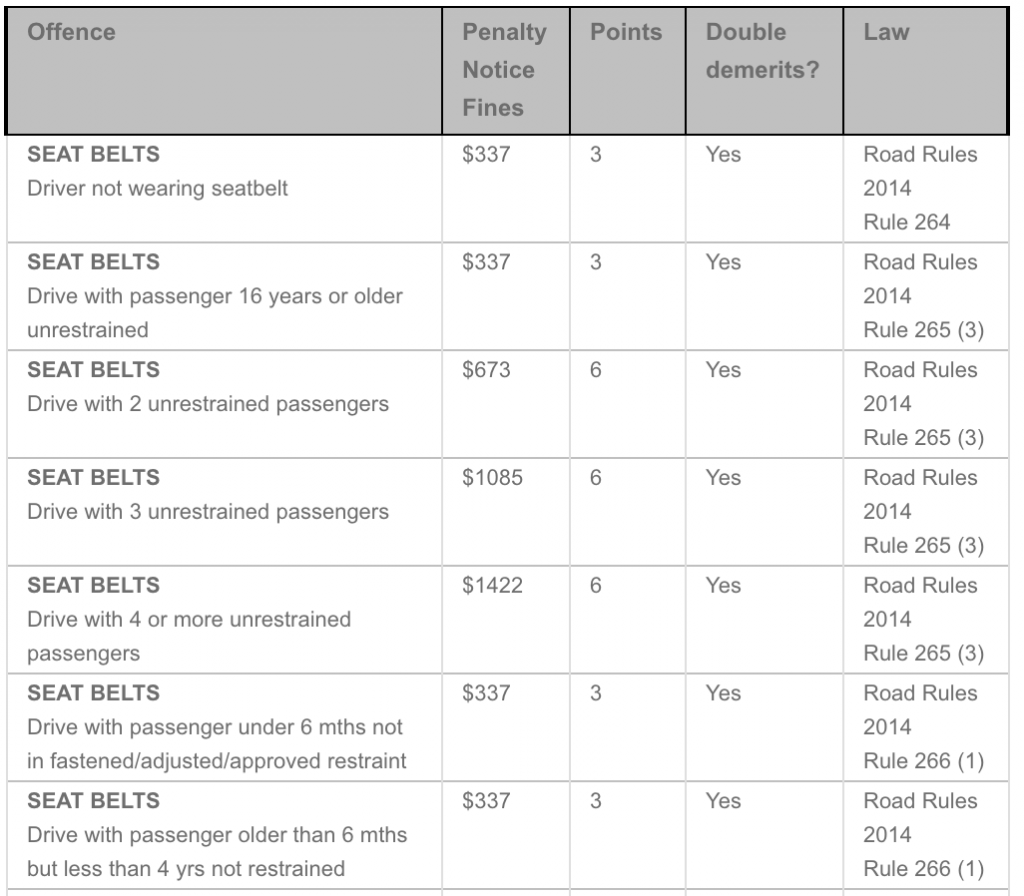 Caught during double demerits?
For many people, being caught by police during a double demerits period means the loss of their licence.
What many people don't realise is that court elections are available for these offences and can sometimes mean no time is spent off the road.
Hamilton Janke Lawyers has extensive experience in court elections and can advise you of your rights. If you, or a loved one, have been caught out during the double demerits period and have a real need for your licence contact Hamilton Janke Lawyers 24/7 by calling 4038 1666.